We turn talented students into the finest professionals
Ranked #8 in the United States, the Kelley Undergraduate Program is setting the standard for business education. With eight business disciplines ranked in the top 10, every Kelley student—regardless of major—receives an exceptional educational experience.
UNDERGRADUATE PROGRAM
#8
Overall Best Undergraduate Business Program
FULL-TIME MBA PROGRAM
Top 25 MBA
Top ROI
Unmatched ROI. In Poets&Quants "Business Schools with the Highest Return for MBAs," the Kelley MBA had the highest ROI of any top 25 program.
Transformative professional development. It starts before classes begin with Me, Inc. and continues through our Career Foundation Academies. In two years, you'll gain the skills and polish to launch a successful career in any city—or country (thanks to our renowned career services team, our MBA grads work at top companies all over the world).
Powerful network. Leverage 130,000+ Kelley alumni—business leaders who can connect you to opportunities throughout your career.
Full-Time MBA Program
Position yourself for greater career advancement
Pair analytical skills with accounting to get on the fast track to leadership roles.
Leaders in entrepreneurial education
Kelley is home to one of the finest entrepreneurship programs in the world. Just this year, the world's leading entrepreneurship organization awarded Kelley with its prestigious USASBE Model Entrepreneurship Program Award— which recognizes "bold and innovative programs making an impact."
Management & Entrepreneurship
Most influential Black executives
Six alumni of the Indiana University Kelley School of Business are among Savoy magazine's 2022 Most Influential Black Executives in Corporate America.
Savoy's prestigious list showcases African American men and women who have been recognized for their executive and business leadership in national and global-leading corporations.
Kinsey-Kelley Center for Gender Equity in Business
Our partnership with IU's renowned Kinsey Institute addresses long-standing gender inequity issues in the workplace. Our goal? To advance gender equity in business and to promote safe and healthy working environments free from sexual misconduct, harassment, and discrimination.
Gender equity in business
Kelley News
The faculty research output from the Kelley School was more than any other school in the Big Ten. The school also was ranked ninth among North American business schools and second among public programs.
Research from the Indiana University Kelley School of Business found that diverse educational, industrial and organizational experiences among managers and board members leads to R&D innovation creating economic and social value.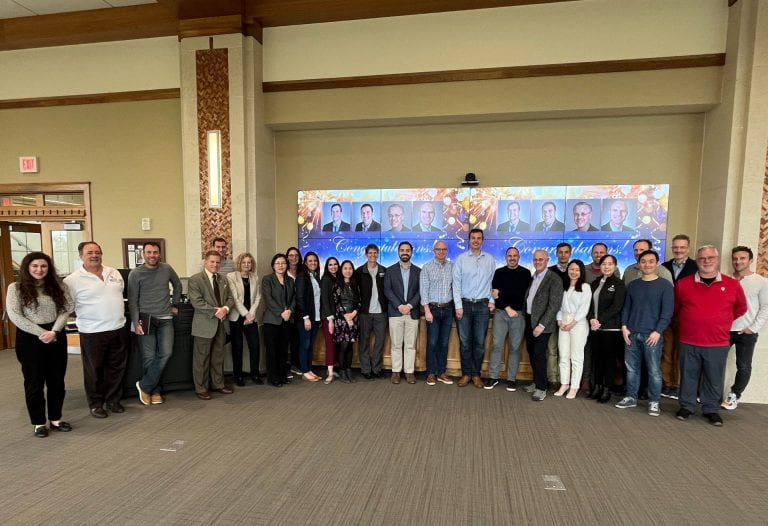 The Kelley School was ranked eighth nationally in the latest TAMUGA Ranking of Management Department Research Productivity, which tracks faculty research contributions to eight of the most-influential scholarly journals in the discipline of management.